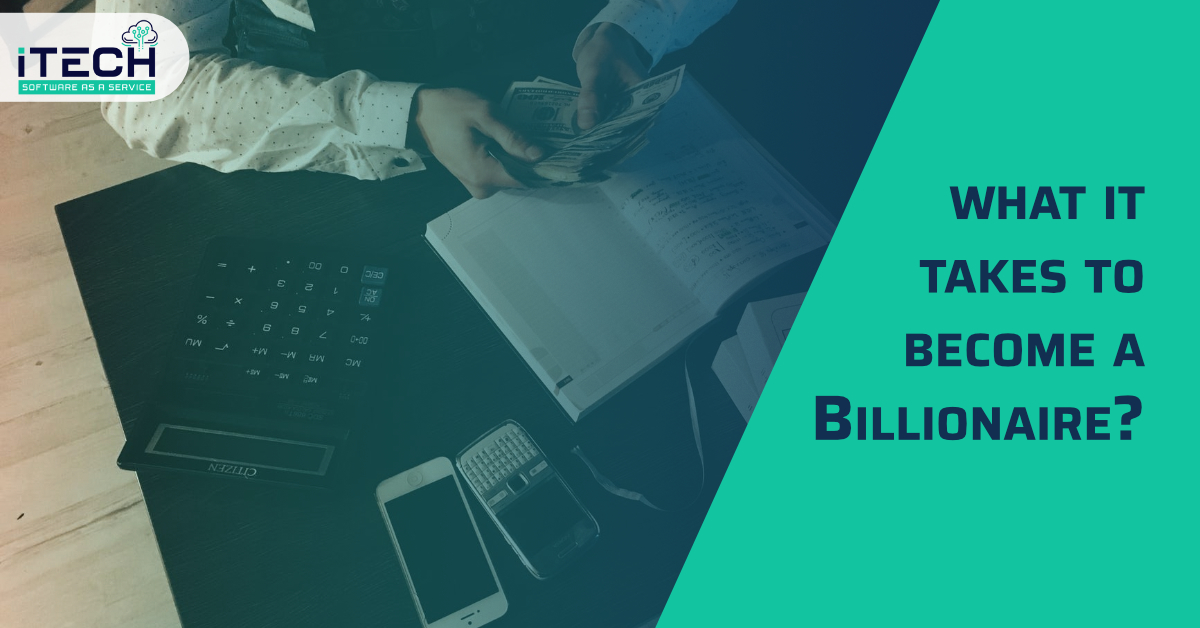 You're likely asking yourself what it takes to get rich. But not just rich. Rich at the highest level. How do you go from broke to billionaire? Most people might simply want to have positive cash flow or even a million dollars in the bank. But does a million dollars really cut it these days? I suppose that depends on where you live and what you do.
But billionaires are a different breed. It's a different world. Spending time with them is more likened to fabled fantasies rather than actual reality. The world truly is their oyster. Now, if you want to get there, or you're just looking to become a multi-millionaire, there are some strategies that will propel your growth.
In fact, there are five strategies these billionaires have used to go from broke and hopeless, to absolutely on top of the world. If you're looking to replicate their success, then you need to heed the following strategies and take them to heart. One other thing to keep in mind is that you're far less likely to attain this type of success without owning your own business.
But if you're already an entrepreneur or a business owner, then it's a matter of adapting. Not only do we adapt to survive, but we must also adapt to thrive. Look at the following strategies and see how you can adapt them to your business, or to potentially pivot your business to strike while the proverbial iron is hot in one sector or another.
Most people think that it's impossible to go from broke to billionaire. But it's been done repeatedly. Individuals including Roman Abromovich, Francois Pinault, Howard Schultz, Oprah Winfrey, Shahid Khan, Do Won Chang, Ralph Lauren, John Paul DeJoria, Larry Ellison and Mohed Altrad were once flat broke. But they all became billionaires.
How did they do it? First, and foremost, by harboring the following skills. And second, by wielding one of the five strategies that you'll find below. As you read the list and the strategies, ask yourself the following question. How many of these skills am I employing and how can I adapt these strategies to my business today, right now?
Leverage an abundance mentality and laser-focus your mindset
Become an expert at business networking
Overcome the often-stifling fear of failure
Effectively manage your time
Create long-term goals and take daily action towards them
Never give up no matter how tough things might be
Focus the power of your thoughts on the positive over the negative
Never look for shortcuts or try to cut corners
Understand the underlying principles of sales and marketing
Become a fervent brand-builder
1. Create something that adds an abundant amount of value to the world.
Today, as it's been for all our recorded history, getting rich entails building and adding an abundant amount of value to the world. The richest and most successful people have added the most value. That's how real wealth is attained. Find some way that you can add an excessive amount of value to the world. This is not a short-term strategy. This takes time.
But it also involves seizing opportunities as they arise. Patagonia founder Yvon Chouinard got incredibly rich not by inventing new products, but by improving on existing products. While Patagonia is a giant clothing retailer today, at the age of 50, Chouinard's company went bankrupt after the fallout from a series of lawsuits.
2. Create a consumable product that people love.
There are a number of industries in consumable products that are simply taking off like wild fire. From cold-brewed coffee to energy shots and drinks and even electronic cigarettes have become industries that have begun to balloon. Manoj Bhargava, founder of the 5-Hour Energy Drink, grew his business from a 2003 startup to over $1 billion in sales by 9 years later.
3. Insert yourself as a service provider into a high-growth industry.
The goal? Identify a high-growth industry and become a service provider. Whether that's vacation rentals, ecommerce, financial services, insurance, virtual reality, chat bots, or any other industry for that matter, insert yourself into the industry by finding a unique way that you can provide the same service, but better, more efficiently and with greater reliability.
4. Find a way to improve communications or connection online.
Mark Zuckerberg became one of the world's wealthiest individuals by improving connection and communications online. Today, we all know about the success of Facebook. But Zuckerberg was never poor or broke. He hailed from an upper-middle-class heritage.
5. Invest in real estate and grow your portfolio over time.
Real estate has given a platform to the world's richest individuals. If you think that making money through real estate is impossible, especially if you have no money to start with, then you've got a few lessons to learn. Some of the biggest real estate moguls in the world have started with nothing. It's called wholesaling and creative financing. Once you understand it, it truly can propel tremendous growth.