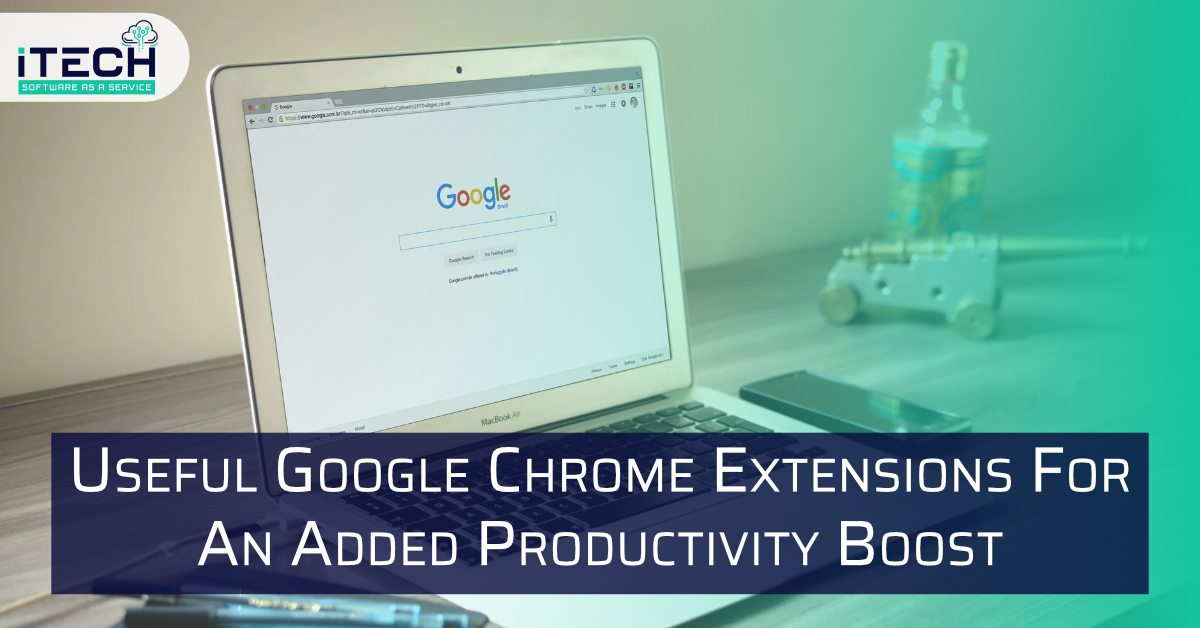 Most people's work happens in browsers like Chrome and Firefox, which is dangerous for productivity.
In order to save your productivity and stay focused on work, here are some of the best Chrome extensions for productivity:
1. Google Keep.

Google Keep is a great extension for Google Chrome, for when you want to keep all your data neatly organized.
Its primary function is to help you take notes and create to-do lists; you can also save images and pages and then add notes to them. You can even take notes by making voice memos that are later transcribed.
Google Keep also lets you set-up location based reminders for your notes and lists.
2. Clockify Time Tracker for Chrome.

The Clockify Time Tracker extension for Chrome allows you to track time, just like in the app, only faster, because you don't have to open the app just to start another timer.
You can track the time you spend on activities, and later use these results to analyze your productivity levels, see whether you can make improvements, and have a log of your time for accurate billing.
Link:
https://chrome.google.com/webstore/detail/clockify-time-tracker/pmjeegjhjdlccodhacdgbgfagbpmccpe
3. Todoist.

The Todoist Chrome extension is a simple, but useful task manager. With it, you can keep track of your projects, and manage all your tasks, by organizing and delegating them directly from your Chrome.
This extension is also great for when you have a lot of deadlines you want to keep track of, because it lets you define due dates, and prioritize tasks accordingly.
Link:
https://chrome.google.com/webstore/detail/todoist-for-chrome/jldhpllghnbhlbpcmnajkpdmadaolakh?hl=en
4. Noisli.

Noisli is one of those Chrome extensions specifically designed to boost your productivity.
To focus better on the task at hand, you just have to choose the sound combo you find most inspiring. This can be the sound of falling rain, the sound of a storm, coffee shop chatter, wood noises, fire crackling, white noise, the sound of the wind and crickets, and more. The list of sounds is really extensive, and you can combine whatever number of sounds you want.
Link:
https://chrome.google.com/webstore/detail/noisli/klejemegaoblahjdpcajmpcnjjmkmkkf?hl=en
5. StayFocusd.

If you lack the willpower to stay away from YouTube, Reddit, Facebook and other time-consuming websites on your own, StayFocusd is the choice for you.
This extension will help you avoid online distractions by restricting the time you're allowed to spend on them.
Say you want to restrict the time you spend daily on Facebook to 10 minutes. Just add Facebook to your list of blocked sites, choose 10 minutes, and shift attention to your daily work. You'll probably check Facebook occasionally, but you can spend only a total of 10 minutes on it a day. Once your 10 minutes are up, you won't be able to access Facebook, or any other blocked website until the next day.
Link:
https://chrome.google.com/webstore/detail/stayfocusd/laankejkbhbdhmipfmgcngdelahlfoji?hl=en
6. Productivity Owl.

The Productivity Owl really makes sure you up your productivity game, and work faster. This extension allows you only a certain amount of time to browse a web page, before it closes the web page.
An owl animation will follow you to all the websites you're browsing and count down your time, reminding you to focus on the task at hand. It can also close inactive tabs after 15 minutes, if you enable this option.
Link:
https://chrome.google.com/webstore/detail/productivity-owl/eoagmdboiealblmpaahjlhajggndaahi
7. Boomerang for Gmail.

Boomerang for Gmail allows you to respond to emails later, by writing them first and setting the time when they'll be sent automatically. You can also track your responses, and know whether the recipient has opened your email or not.
This extension also provides you with an AI to help write your emails, which really saves you time for more important activities. This AI can even analyze your emails and tell you whether your emails are likely to receive a response.
Link:
https://chrome.google.com/webstore/detail/boomerang-for-gmail/mdanidgdpmkimeiiojknlnekblgmpdll?hl=en
8. Vimium.

Vimium is a Chrome extension that enables you to use the keyboard to navigate all your online work.
By default, you can use "J" and "K" to scroll down and up your Chrome page. You can also use "Shift+F" to indicate that you want to follow a link, so Vimium will show you all the links you can click on that page, and the letters you should type in to open these links in new tabs. You can also easily open google searches, bookmarks, and history by typing "O".
Link:
https://chrome.google.com/webstore/detail/vimium/dbepggeogbaibhgnhhndojpepiihcmeb?hl=en
9. Win the Day.
Win the Day is an extension that transforms your Chrome into a goal-setting tool, where you can set your goals and define your deadlines. Just enter the goal you want to reach, and its deadline (1-13 weeks). Within that big goal, you can set sub-goals, which you can then tackle on a daily basis.
Once you've set up everything, you'll be able to track your progress for this big goal, as this extension will count down the days you have left to finish.
Link:
https://chrome.google.com/webstore/detail/win-the-day/dkpfcdajmlidnigklffoploblagkncic?hl=en
10. Save to Pocket.

When you come across an article you'll want to read later, you can save it using the Pocket extension for Chrome. Then, you can read that article on your phone during the commute or while you're waiting for the dentist appointment.
All the articles that you save automatically sync with all your devices, and you can even access them offline.