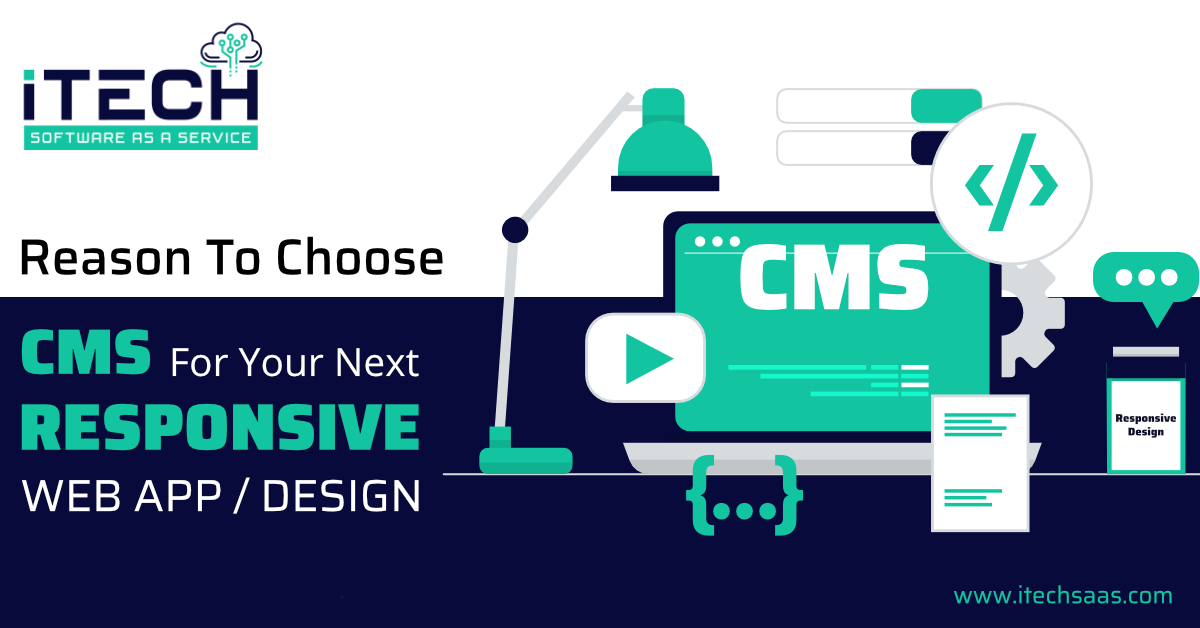 Not too long ago, adding, updating and managing a website's content was a tedious and technical process. Modern Content Management Systems (CMS) are a great way for businesses to be able to quickly and easily manage the content on their sites, creating a great user experience for their customers. A CMS is a viable solution for many companies because it enables non-technical people to make website content changes, allows for multiple users with different access levels, helps present a unified, branded experience and concentrates all this in one dashboard.
You Don't Have to Be a Developer
Not everyone has a background in computer science, and a CMS allows those of us who don't have technical background & be able to easily upload and change content on a website. This is one of the main reasons for leveraging a CMS. You will still need technical assistance with building the website, but once configured, a CMS allows all levels of computer savviness to manage the site. A few training sessions from those who built the site and proper documentation will enable anyone at your company (who you decide to give permissions to) to easily update the site.
Allows for Multiple Users with Varied Access levels
Chances are more than one person at your company will be touching your website. A CMS allows each user to have access to the website, and you can control the permissions associated with each user. This allows you to grant various levels of access to your team members. You can also create workflows to make sure content does not get posted without the proper approval. Also, you will be able to add users via their email address, and the admin will be able to tend to the list. This allows for an additional security layer that wouldn't exist if everyone were using the same credentials.
Simplifies Design Change
A CMS enables you to make uniform site changes easily. You don't need to manually change design elements on each page. It is simple, you can make a change to a template, and then apply that change to all pages using that template. This gives your website visitors a clean, branded experience as they navigate your site. Making changes to individual pages without a CMS can leave technical issues or site vulnerabilities that can wreak havoc on your site.
Responsive design friendly
With the CMS, you can create responsive web designs for desktop computers, tablets, and smartphones. By establishing a set of adaptive styles, web pages fluidly conform to an unlimited number of devices and resolutions. In addition, there is no need to recreate website content or create dedicated markup for a particular device. Your web page transforms into a perfect fit for all devices.
One Dashboard from Anywhere
All the above can be accessed via a user-friendly dashboard anywhere you have access to the internet. IT support won't need to make text or content changes to the site. A CMS gives you the ability to be able to manage your site from outside of the office, eliminating stress and reducing edit time. We have all been away from the office and have noticed something that needs to be edited or changed. A CMS allows you to react in real-time, and make the changes from wherever you are.
Searchability
No matter how brilliant your website content is, it must be search engine optimized so that users can find it. Most content marketing platforms are outfitted with on-page optimization features like meta descriptions, alt-tags, page titles, URL structures and more. Many make it easy for users to go in and edit these components, which search engines use to read and rank your site.
Extend Website With Plugins And Widgets
Another important feature that makes a CMS priceless is the availability of plugins and widgets. There is an active community around all CMS platforms, that helps build these software plugins. These can be used to extend the functionality offered by a particular CMS platform.
A CMS usually offers a specific set of features and functions, and your requirement could be for more. A plugin or widget can bridge this gap and provide features that do not come standard with the CMS. There are thousands of free and paid plugins available for almost any job or feature you can think of.
Easy Site Maintenance
Maintaining a site should not be difficult. And a CMS makes maintaining a site easy. It is possible that you decide to maintain your site yourself. And in fact, with a CMS it is actually possible. The template-based structure of a CMS makes the addition of pages and posts super easy.
Consistency In Design & Navigation
CMS platforms help in giving your site consistency in design & navigation throughout the site. Templates let you create headers, footers, sidebars, widgets, that can be replicated anywhere on the site. You simply insert them wherever needed. Any change you make on the header file is instantly reflected across hundreds or even thousands of pages. The same goes for the sidebar and the footer. This helps keep a consistent look throughout. Leading to a better overall design for the site.
Secure Environment Out Of The Box.
CMS benefits would also include an automatic Safe and Secure Environment to work in. All websites face a real and imminent threat from online hackers and viruses. They can take control of your site, steal sensitive data, destroy or even delete your entire site content.
One can easily update the CMS platform to make the website more secure and efficient. This takes us to our new point, to be able to update the core software easily.
Easy Core Software Updates
CMS benefits include many things; but perhaps the ability to update the core software running the CMS is the most important one. Most CMS platforms will let you update the backend software running your actual website.
Technology changes at a fast rate. The code that runs your CMS would be outdated in no time. There are people with malicious intent trying to hurt your site by hacking and creating viruses. To safeguard against that, there has to be a mechanism that can keep your core software up to date. And a CMS platform lets you do just that.
Lower Cost Benefits
Keeping track of the changes, getting rid of bugs, and the addition of new features and functionalities. It is like a highly specialized team of developers working for you, for nothing. That's how precious a CMS platform actually is. The lower-cost benefits let many people build their website using their preferred CMS.