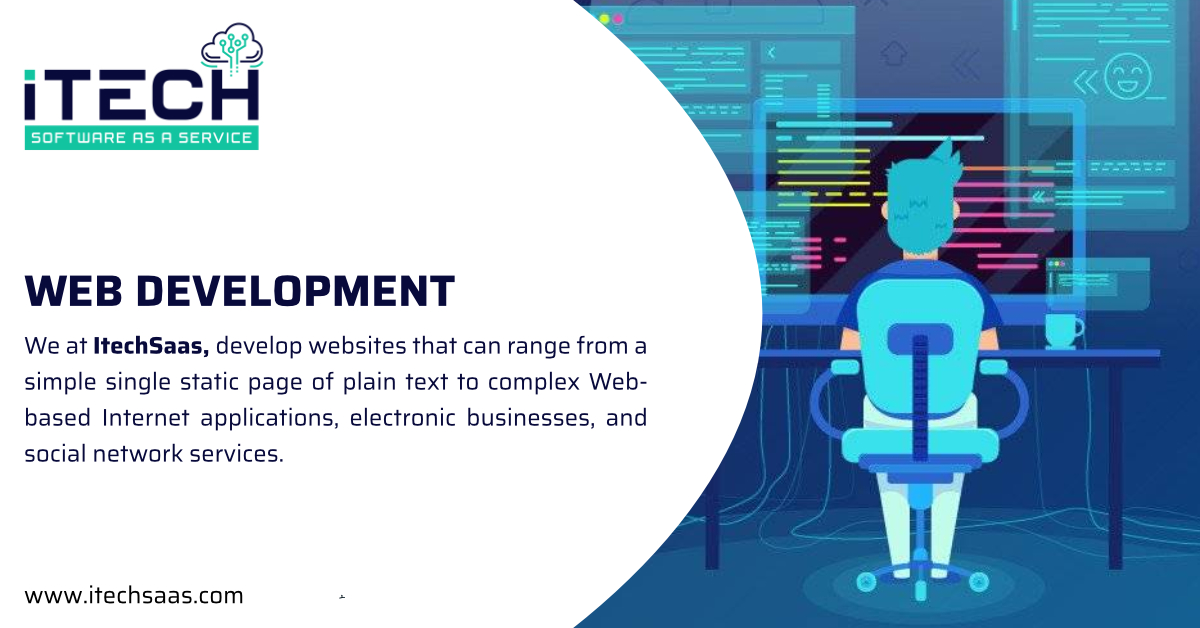 Contrary to what some may believe, web development is still an extremely vital part of any marketing strategy. A common belief today is that social media platforms have replaced the need for a conventional website but that simply is not the case.
It's true that in recent years there has been a shift toward online interactions with social media sites, mobile devices and apps topping the charts. As a result, the way people access the web to shop, chat and find information has also changed dramatically. Businesses of all shapes and sizes have had to adapt their web presence to stay in front of their consumers.
A website offers a straightforward method of showing the credibility of a business, and the way a person represents his business online is vital for attracting more customers or visitors. Therefore, your website design should be handled in the best possible way, because a professional presentation speaks volumes as testimony to your business. With the help of website development, you can add your skills, credentials, experience, expertise and more in a single place. These details help you earn the trust and confidence of your visitors and serve as a reference point for customers interested in your business, making it easy for you to produce leads.
We at ItechSaas provide some simply amazing services when it comes to the web design / development.
1. Voice Search Optimization
Voice search optimization is the process of optimizing your pages to appear in voice searches. When you optimize for voice search, you optimize for the way people conduct verbal searches. Voice search optimization gAs soon as the device has input, it will detect the language in which the query has been asked. The keywords in the query will be captured, and the query will be answered accordingly. Some devices with screens may display the results while all other devices will speak back to the searcher.ives you the chance to have your pages read out loud by a voice search device.
As soon as the device has input, it will detect the language in which the query has been asked. The keywords in the query will be captured, and the query will be answered accordingly. Some devices with screens may display the results while all other devices will speak back to the searcher.
2. Low Code Optimization
We at ItechSaas are using Low-Code to create a wide array of applications for employees, partners and customers.
Low-code is a visual approach to software development. Low-code abstracts and automates every step of the application lifecycle to enable rapid delivery of a variety of software solutions.
3. API - First Approach
An API-first approach assumes the design and development of an application programming interface (API) comes before the implementation. Your team begins by creating an interface for their application. After the API has been developed, the team will rely on this interface to build the rest of the application.
4. Single Page Website
A Single page website is also called parallax scrolling website. These kind of websites enable the user to scroll through the content of the entire page. In these websites, you do not have to click on different pages to find different types of information.
Fast and responsive. Since single-page applications don't update the entire page but only required content, they significantly improve a website's speed
5. Responsive Design
Responsive Web design is the approach that suggests that design and development should respond to the user's behavior and environment based on screen size, platform and orientation.
Almost every new client these days wants a mobile version of their website. It's practically essential after all: one design for the BlackBerry, another for the iPhone, the iPad, netbook, Kindle — and all screen resolutions must be compatible, too.
6. Serverless Architecture
Serverless architectures are application designs that incorporate third-party "Backend as a Service" (BaaS) services, and/or that include custom code run in managed, ephemeral containers on a "Functions as a Service" (FaaS) platform. By using these ideas, and related ones like single-page applications, such architectures remove much of the need for a traditional always-on server component.
So on the other hand, with all the digital and social advancements, why is web development still important? These 5 reasons outline why your website is key to building a successful online presence for your business.
1. Maintaining Ownership
It's critical to protect your brand identity by owning your web address and website. This will avoid surrendering control of your brand to a third party website and their ads. Remember, owning your own domain name and using a reputable host company is just as important as choosing the domain name itself. Owning your domain name is vital to your business, brand and online presence. Not only does it build your brand, it also makes people more likely to engage with your website.
2. Control Your Content With Good Web Development
The old adage that "Content is King" still rings true to this day, possibly even more than before. How you present your content is just as important. Make sure content is original, relevant and interesting to effectively get your message across. With good web development, you control the user experience, manage content relevancy and your conversion process. Good content is what sets your website apart from everyone else and delivers the right message to your customers. Website content always begins with proper market research where you identify your high-value customers (HVC). From there you can start defining personas for your website.
3. Create a Content Hub
It's no secret that blogs are fundamental to your digital marketing strategy and should be the focal point for all your content marketing activities. Use your social media presence as a means to engage your audience and ultimately bring visitors to your website. Your company blog will also increase the number of relevant inbound links that send readers to the main parts of your website. This, along with SEO, will increase traffic and the duration of each visit to your site.
4. Attracting Search Traffic
Good web development means a fully optimised website which plays a vital role in attracting valuable search engine traffic. Consumers are essentially still looking for information by using keyword searches in Google and other search engines. Implementing the right keywords and topics on your website will significantly help visitors find your site.
Website traffic is an important indicator and driver of business growth and really helps you to:
Determine ROI to see how well your marketing is working
Gather insight into your audience to make informed decisions
Improve your SEO and search engine credibility
Generate more leads, increase conversions, and get more customers overall
There are many SEO tactics you can perform on every page of your website to increase their search engine rankings and get more visitors.
5. Monitor, Tweak and Improve
Effective web development gives you the ability to accurately analyse website statistics. It includes measuring conversion rates, monitoring backlinks and assessing visitor engagement, all of which are essential to improve all your online marketing activities. The goal is to ultimately achieve a return on your web investment and integrating Google Analytics, Google Webmaster tools and a CMS will certainly help.
If you are serious about digital marketing and truly want to achieve success, don't neglect your business website; it's your most valuable online asset.