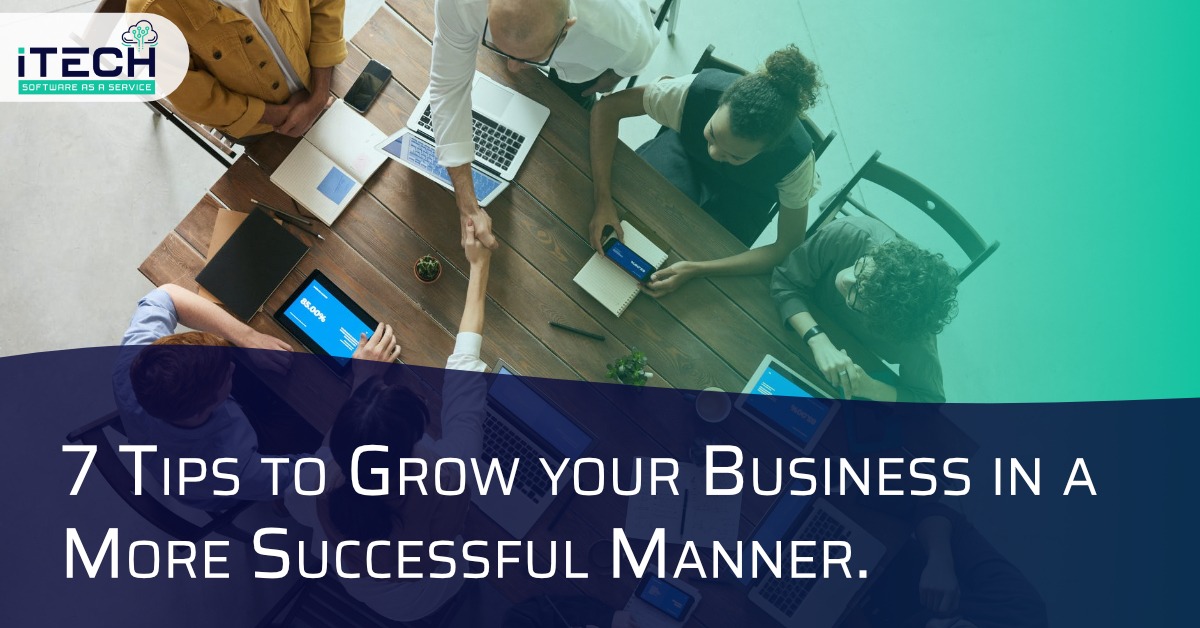 If you go into business hoping for the best, you're most likely going to fail. It's harsh, but true. You have to actively work to make a business successful. You need to research, study, and learn.
And you need to look to the pros for the tips and tricks that have helped them succeed before you. Let us discuss on few tips to grow your business in a more successful manner.
1. Understand the marketplace and define clear KPIs.
Don't underestimate the importance of conducting careful, detailed market research.
You need concrete data on your ideal customers, the existing competition, expected growth and demand, market trends, and more. These types of insights are invaluable and help you make informed business decisions and goals.
And you need to be clear on the 4 Ps: product, price, promotion, and place. They can guide the creation of your market research, marketing plan, and customer personas, and serve as a fantastic jumping-off point if you're not sure where to begin.
2. Draft a business plan.
Whether you create a formal business plan, or simply document professional goals, workflows, or anything else, these thoughts need to be written down somewhere and shared with all stakeholders.
In the digital age, this is easier than ever before. A living document stored in the cloud and accessible to everyone not only allows for consistency and collaboration but for evolution over time. Changes can be made, saved, and shared automatically.
3. Set revenue and profitability goals.
For a business to be successful, it has to make enough money to sustain operations and turn a profit to re-invest for future growth. As a business owner, it is critical you understand what this looks like for your business.
Factoring in your business costs including sourcing, production, staff, capital, and more, determine how much money your business needs to bring in on a monthly, quarterly, and annual basis to succeed.
4. Create a fantastic Human Resources team.
Businesses often overlook the power that culture and employee engagement can have on all fronts of the company, from recruiting to exit interviews.
Small businesses can attract rare candidates by having a positive culture, a strong career track, and well-trained, unbiased recruiters. "A supportive culture and a strong career track are key to attracting the best of the best," agrees Taylor Dumouchel of Peak Sales Recruiting.
5. Hire the right employees.
Don't just build any team - build a superteam.
As budget and demand allow, surround yourself with experts in things that you are not. Ask for input and feedback from them. Involve them in decisions that will impact them directly and indirectly to foster greater investment in what you're building, and to make better, more informed decisions together. When you win, you all win.
6. Offer benefits for staff.
A key part of building a strong team is making sure your team feels motivated, incentivized, and well taken care of so they can effectively do their job. This is why offering benefits for your staff is so important.
7. Implement the right tools for your growth strategy.
The number of apps, products, and SaaS solutions available is growing exponentially. Identify and use those tools that can help you optimize your business.
If you haven't implemented a stack of tools to streamline your business processes, using a CRM would be a great place to start.